November 2001 – November 2002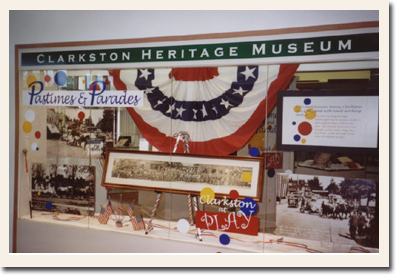 This exhibit took an in-depth look at what Clarkston's early residents did at a time when entertainment meant more than just pushing a button on the remote control! Instead, there was always the latest program at the Opera House (a nickel got you in). Or how about watching the local men race their horse and buggies across the frozen ice of Parke Lake?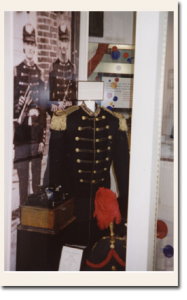 In the summertime, the Clarkston Band would be all decked out in their uniforms and ready to serenade both locals and tourists as they strolled over the wooden sidewalks in town. Some of the biggest events were the town parades, the 4th of July was always a special celebration and everyone pitched in to build floats and sew costumes. This exhibit included so many interesting items, from wooden skates to a uniform from the Clarkston Band. It also was the first to use our new touch screen computer kiosk where visitors can view antique postcards, photos or even a short 8 mm film footage taken from early parades down Main Street.