December 2002 – September 2003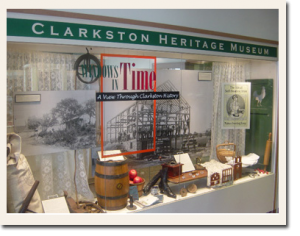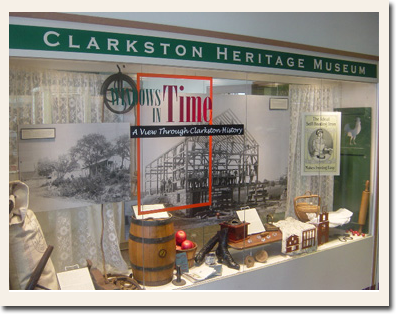 This exhibit was based on a "slice of life" theme where each display case represents a different view of Clarkston life as well as an individual who represents that same aspect. The large window in the front of the Museum was A Farmhouse Window with items from the everyday life of a local farmwife and farmer. Photos of the Stott family farm and the Morgan barn raising serve as the backdrop of this vignette.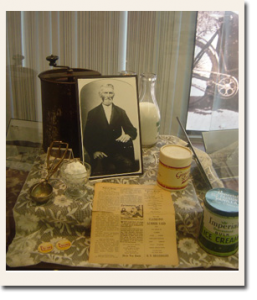 Once inside the museum, the cases represented were as follows: Through The Doctor's Window addressed the daily life of the town doctor and featured the story of Dr. Charles Gray Robertson.  A Window Into Communication talked about the importance of our rural mail carriers and featured carriers William Rockwell and Elmer Vliet. A Political Window showcased the small town election and highlighted the many civic activities of George King, postmaster, election official, school board director, newspaper columnist and farmer. A Storefront Windowhighlighted the Addis family and their business; Addis's Soda Fountain which stood for many years at the corner of Main & Washington Streets. Also included in this exhibit were A Window Into Childhood and A Window Into Clarkston Society.